8 Best Marijuana Strains for Mood Disorders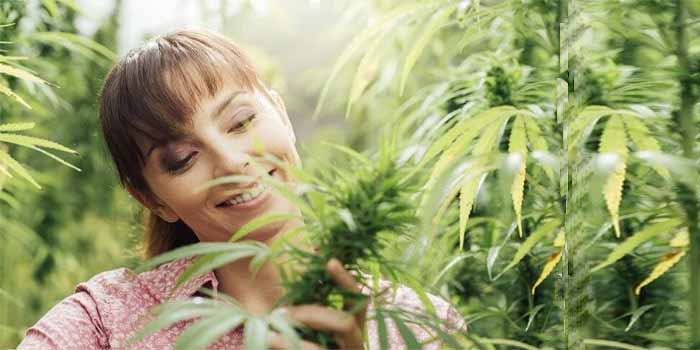 Research suggests cannabis plays a beneficial role in managing moods.
According to a 2012 study published in the academic journal European Neuropsychopharmacology, the brain's endocannabinoid system plays an important role in emotional and mood processing. It is activated by THC (Tetrahydrocannabinol), which is the major psychoactive compound in marijuanaSimilarly, marijuana's other important non-psychoactive compound, CBD, is also effective with emotional well-being.
The effects of the drug on moods also depends on the strain in question. There are a number of cannabis strains — too many to count, even — most of which belong to either the sativa or indica group, or a hybrid of both. It's important to know which strains are best for your condition, and we give you some good hints here.
In places where cannabis is legal for recreational use, figuring out what bud is right for you can be as simple as approaching a bud tender at any dispensary close by. For those who want their information without the hassle, we're here to help.
Here are the 8 of the best marijuana strains for those struggling with mood disorders.
Lamb's Bread
Also known as Lamb's Breath, Lamb's Bread is a sativa cannabis strain that lends consumer a mass amount of energy and positive introspection and brings about happy vibes. These sticky, green buds are known for assisting the sufferers of depression and stress.
Lamb's Bread marijuana strain is both potent in CBD and THC, with over 1% of CBD and between 16% and 21% of THC. It has a cheesy and grassy aroma with sharp, cheesy, hash overtones on the tongue. The euphoria and creativity can be felt after only a few puffs, and lasts for hours, giving you a feeling that's literally out of this world.
Headband
Headband, a mix of OG Kush and Sour Diesel, offers buds with visual 'bag appeal' and a potent, stoney high. The term 'Headband' refers to the sensation of pressure built up around the consumer's temples as THC dilates blood vessels in the face. The creamy smoke of this strain is accented by earthy flavors of lemons and diesel, with long-lasting effects.
This iconic indica hybrid strain is great for relieving stress, depression, headaches, and for treating insomnia. It makes users feel relaxed, happy, uplifted, and creative. Boasting around 27% of THC content, Headband packs a powerful punch.
Northern Lights
Formerly known as CI #5 F1, Northern Lights strain is a pure indica product, loved for its resinous buds and fast flowering growth. These crystal-coated buds slam the body into a great numbing, feel-good and lazy mode. It has pungently sweet and spicy aromas, and the strain sometimes reveals them in purple hues.
Northern Lights has psychoactive effects that firmly settle throughout the body, sending you into a dreamy euphoria while relaxing muscles. Being the purest indica strain — which makes it a highly sedative strain — it is recommended for evening use and insomnia. It helps to treat stress, anxiety, and chronic pain, best grow tent. Higher doses can cause dry mouth and eyes, dizziness, and paranoia.
Jack Herer
Developed from Sensi Seeds, Jack Herer is a sativa-dominant marijuana strain that gives an effect often described by consumers as blissful, clear-headed, and creative. It gives consumers something between cerebral and physical effects, leaving them to feel deeply relaxed but conversational and attentive.
The sticky buds of this marijuana strain boast appealing and tempting orange-lemon scents and taste. It has a hint of some dank pine also. Its well-rounded effects make it hugely popular with recreational as well as medical cannabis users.
Green Crack
Green Crack is a dense bud with a classically indica bud structure. Though it is not suitable for mood disorder patients, Green Crack is highly effective for those suffering from pure depression and those who have trouble getting out of bed during the day.
With a fruity flavor of mango, Green Crack packs a strong and buzzy sativa high and boosts the energy level among consumers, in addition to its indica bud structure. It can also have slightly psychedelic effects, such as an odd sense of time dilation and visual distortions. Since it often makes users feeling uplifted, Green Crack strain isn't recommended for use at night. It can aid those suffering from anxiety, fatigue, and depression, encouraging them to live in the present. However, in large doses, it can plunge some into paranoia or panic.
Cannatonic
Cannatonic is a premier medical strain that is used to treat pain, migraines, anxiety, muscle spasms and many physiological and psychological symptoms. It has a little earthy odor, and a mild, sweet citrusy flavor.
Cannatonic helps improve mood, and ensures emotional well-being. Cannatonic may have some issues with mold and mildew — thus, storing it in a controlled environment is ideal.
Pennywise
Bred by combining Harlequin with Jack the Ripper, Pennywise is a high-CBD marijuana strain. Because of the strain's even 1:1 THC and CBD ratio, it is considered good for mood balancing and treating bipolar disorder.
Pennywise is a hybrid marijuana strain with notes of pepper and coffee with undertones of lemon and bubblegum. It is especially effective in reliving epilepsy, cancer symptoms, PTSD, arthritis, and neurological disorders. It has milder and more effective psychoactive effects. The added notes of spice and herbs give it a sweet and delicious taste.
Lemon Skunk
Having exceptionally zesty lemon traits, Lemon Skunk is an award-winning Sativa hybrid. With THC content as high as 22%, Lemon Skunk marijuana strain uplifts cerebral stimulation, which leads to introspection. Consumers often describe this strain as creativity-inducing and thought-provoking.
Lemon Skunk cannabis strain offers energetic, numbing and calming effect in the body of the consumers. It is recommended to be used for daytime pain relief, especially to manage chronic migraines. Those suffering from anxiety, depression, nausea and eating disorders can benefit from its mood elevating properties.
Final words
The science behind modern cannabis products has given us a number of options — different versions of the same plant. These different versions result in different strains, born of indica or sativa or both, giving a number of different effects that are suitable for different moods and conditions. For this reason, not all strains may be suitable for you. Therefore, it's important to consult with a licensed marijuana professional, and your doctor, for help in deciding if particular strain is right for you and whatever you're experiencing.